Diamond Printers and Packers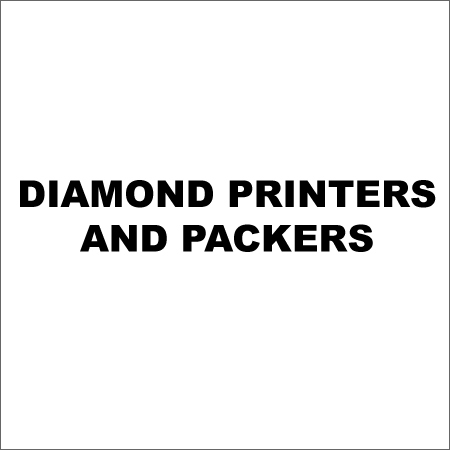 Diamond Printers and Packers
Promotional Products
We also have an exclusive facility for the printing of tattoos, wet & dry transfer on paper, POP, PP, PE with non-toxic pigment and non toxic inks approved from the World Laboratory and other children oriented promotional items like cards, innovative puzzles, yo-yo, top, posters, labels, time-table and lots more.

In addition to the publication of comics and magazines, Diamond Comics Group also undertakes printing activities for outside parties. Diamond Comics enters into the field of printing with a latest fully computerized world top Gallus-200-9 color printing automatic machine with a facility for multi-color printing, laminating, varnishing, stamping, embossing, reverse printing, die-cutting, in sheet or in roll simultaneously in one stroke. This process can be done on Paper, Card, POP, PVC, PP, PE and cloth. Now, we are prepared to take upon any and every task, so far untouched in the fields of printing and packaging, we are proud to say "YOU THINK IT, WE INK IT". Having dedicated ourselves to constant technological development, we maintain product quality, innovation, customer service and a solid reputation and we have a strong in-house network for layouts to processing, printing to die-cutting and packaging to shipping, it eliminates the chances of any flaws from our side.
Diamond Group provides printing services for:
Transfer for permanent usage
| | | | | |
| --- | --- | --- | --- | --- |
| Water Sliders | Glass | Peal-off Slides | Heat Transfers | Varnished |
| Textile Transfer | Melamine | Plastic (in mould) Transfer | Ceramics | |
Metal Labels for Automobiles or Industrial Machines
| | | | | |
| --- | --- | --- | --- | --- |
| Brass | Chemical hard Coating | Aluminum Copper | Stainless Steel Labels | Lead Labels |
| Zinc Labels | | | | |
Stickers used for Product Identification

Block Printing used on Fabrics and T-Shirts also known as heat Transfers

Thermoforming/Bluster Packing

Hologram Stickers

We can also print Posters, brouchers, In - house Journals and Leaflets for you. We have the ability to assist any size organization in their marketing, identification and marketing needs.

Diamond Mini Comics are used for the promotional activity of children oriented products and are available in different languages and sizes. These are used as free gift with different products.

Big Babool, Parle, Rasna, Hunter Foods, Luxor, Stick Pen, Fanta Orange, Mazaa, ITC Foods Products etc. has used our mini comics for the promotion of their new products time to time and reached to the heart of the user.
Contact Details

DIAMOND COMICS PVT. LTD
No. A-22, Sector-63, Govind Villa, Noida - 201309, Uttar Pradesh, India
Key Personnel
Mr. Gulshan Rai (Managing Director)